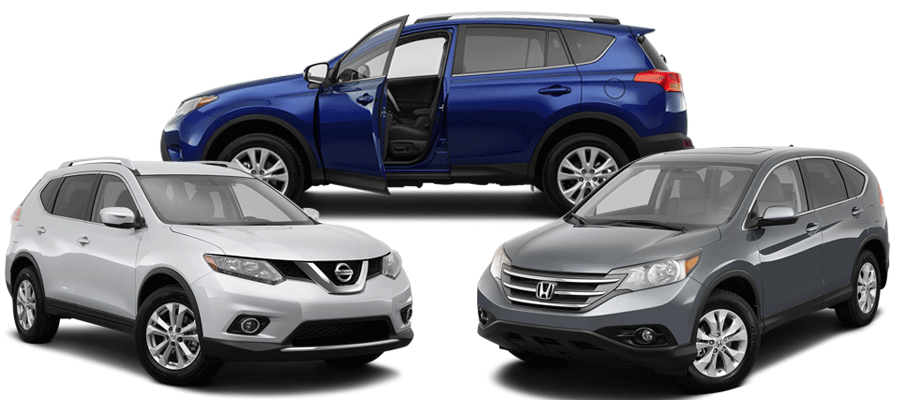 Used SUVs for Sale in Hartford, KY
Just a glance around the highways and byways of Hartford is enough to show you that SUVs are the preferred mode of family transportation. These spacious and family-friendly vehicles appeal to all types of drivers with their unique set of features and offerings. But finding the perfect one for your own needs and desires in this jam-packed class - as well as significant savings - can be a challenge. Where to start?
We suggest that you check out the used SUVs we have in stock at
Moore CDJR
. At our Hartford dealership, we strive to maintain a large and diverse selection of these popular vehicles, from our signature brand as well as other popular automakers. From three-row road trippers to compact daily drivers and adventure-ready off-roaders, our used SUVs are all priced to sell and ready for you to claim today.
Used SUV Selection
If you're not sure where to start your search, the used inventory on Moore CDJR's website is a great place. You can use our handy filters to search by a variety of criteria such as, make, model, mileage, features, and of course, price. Just shop and click to see all the SUVs we have in stock that match your specifications.
From there, you'll be able to dig deeper and figure out which of these contenders best meets your needs. No matter which one you end up choosing, you can count on getting an amazing deal at Moore CDJR.
Quality and Value
If you have any hesitation about shopping for a used vehicle, you can set aside your concerns when you shop our dealership. We offer the ultimate blend of quality and value you need to buy with confidence. We standbehind our used SUVs, each of which undergoes a rigorous inspection before being listed for sale to ensure that it holds up to our strict standards for quality. And when it comes to value, our competitive pricing strategy and special offers work together to get you the best possible bargain on your number one pick.
Find Your Used SUV at Moore CDJR
We can't wait to help you get an unbeatable deal on your favorite used SUV. Get started by searching our inventory online. If you don't see the vehicle you have in mind, simply use our handy Find My Car tool to tell us about it. We will take over the search on your behalf and let you know when we've found matches for your perfect SUV in the area!
To add to the convenience we pride ourselves on, Moore CDJR offers online financing tools that can streamline your purchase and help you get behind the wheel faster. Use our payment calculator to see how much you'll pay each month on the vehicle you're hoping to purchase. Get a quick trade value estimate on your current vehicle, and get pre-approved for a great auto loan that's just right for your financial situation.
You're just a few clicks away from claiming an amazing offer on the used SUV you've been dreaming of!