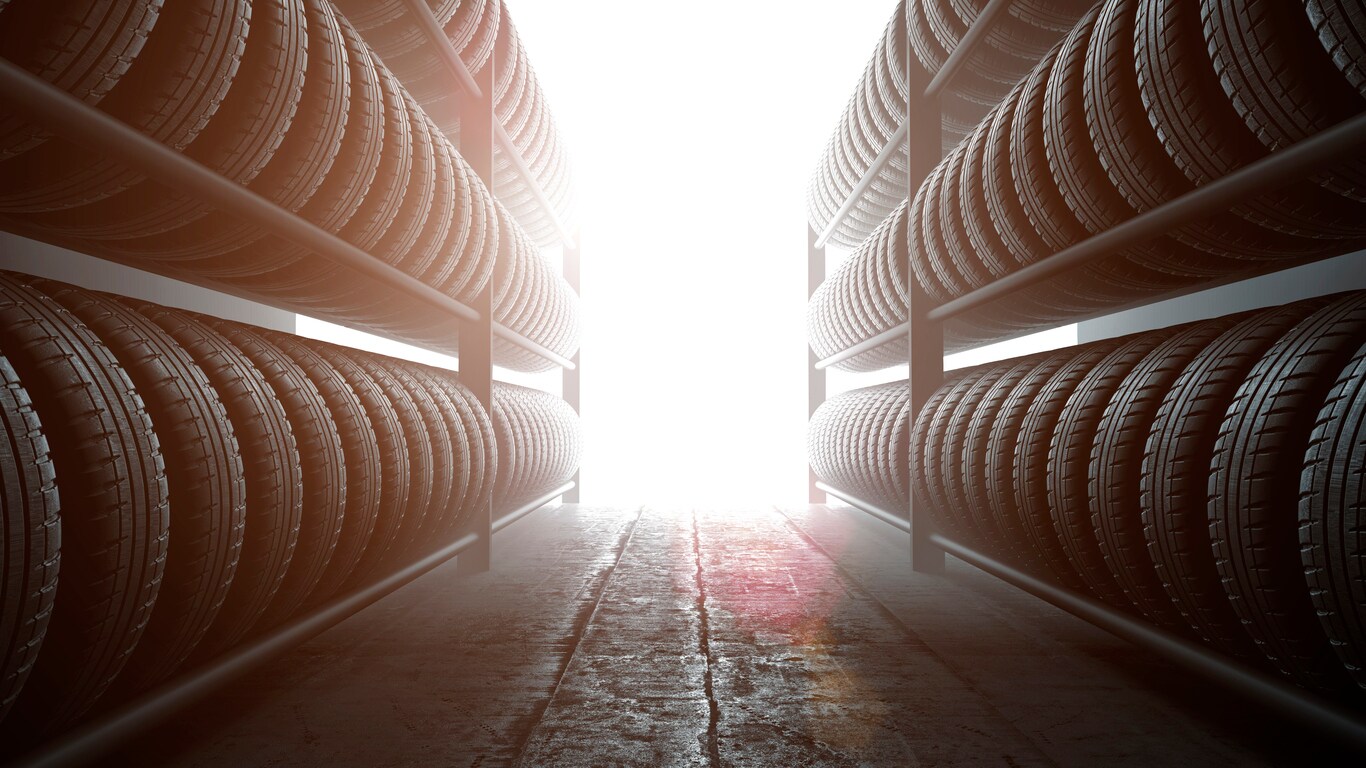 Tire Service & Replacement in Hartford, KY
When you buy a new pair of shoes, do you wear them until there are visible holes from constant usage or do you replace them at the first sign of problems? While there may be times when you're able to repair your shoes without anyone noticing, chances are you feel more comfortable in a new pair instead. The same can be true when it comes to the tires on our vehicles. The tires are the shoes of our automobiles, after all.
Just like with a pair of shoes, our tires suffer constant, daily usage. They're constantly taking us to and from one destination to another. Because they're a highly important part of your vehicle, it's extremely important that they are in tip-top shape. Although tires can be repaired, there are several warning signs you should be aware of that will help you determine when it's time to get new ones. If you've noticed that the tread on your tires are worn down or if your tire pressure is constantly low, it's time for you to have your tires looked at. Head over to Don Moore Chrysler Dodge Jeep RAM today so that our service department can take care of you.
What Don Moore Chrysler Dodge Jeep RAM Can Do for You
When you choose our dealership, you'll receive the utmost professional care from our team of experts. Our specialists have a long history of performing service, repairs, and maintenance on cars, vans, SUVs, and trucks. We have the experience and knowledge that's necessary for your ride to perform at maximum capability.
Once you arrive to our service department, our specialists will perform a thorough examination on your ride. We'll look for any issues or problems and quickly diagnose them. Afterward, we'll fill you in and get to work repairing your ride. Our goal is for you to be safe behind the wheel and we don't take any chances. We make certain your automobile is safe and dependable. Schedule a service appointment online today.
Tire Specials at Don Moore Chrysler Dodge Jeep RAM
At our dealership, we don't believe that routine service and maintenance should break the bank. That's why we happily provide a variety of service specials for our customers. The catch? Our deals are for a limited time only. That's right - we pride ourselves on offering numerous savings options, but they don't last forever. Take advantage of our deals while you can!
We are conveniently located at 1201 South Main Street, Hartford, KY 42347. This means that residents of Beaver Dam, Rosine, and Cromwell are only a short drive away. Once you arrive, our helpful and knowledgeable employees will be more than happy to show you around, fill you in on our specials, and answer your questions. While you're waiting on service, feel free to take a look at our inventory. We look forward to seeing you soon!