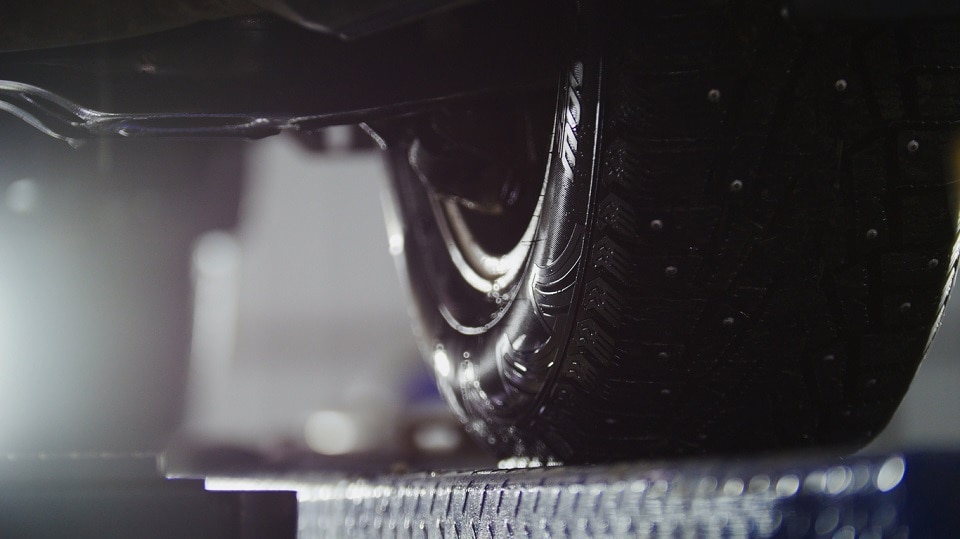 Tire Alignment Service in Hartford, KY
No matter how careful you are about keeping up with your car's regular maintenance, there might be one service that you aren't even aware your vehicle needs. It's tire alignment service; and while many drivers either underestimate its importance or don't know what it entails, it is a common service need that is quick, easy, and affordable if you know where to get it.
For drivers in and around Hartford and Owensboro, KY, that's a no-brainer: Moore Chrysler Dodge Jeep RAM has a top-notch automotive maintenance facility that handles all kinds of services including tire alignment. And the best part? They do it quickly, correctly, and affordably, so that you're back on the road without missing a beat - or spending too much of your hard-earned money.
Benefits of Alignment Service
Tire alignment doesn't actually involve an adjustment to your tires. It is a service that corrects a misaligned suspension system, which, if unaddressed, can damage your tires or make them wear out more quickly. That's why it's important to take care of this issue if you suspect your car needs this service.
The main benefit of alignment service is that it can help prolong the life of your tires. With a properly balanced and aligned vehicle, your tires will take you farther and keep you safer on the road. Considering how easy and affordable this service is, there's really no excuse to skip out on alignment when your car needs it.
How Do You Know If Your Car Needs Alignment Service?
You might never suspect it if you don't know what to look for, so we'll give you a couple of signs that your vehicle might need tire alignment. For starters, see if your car tends to pull to one side or the other when you're driving straight down the road. If you notice that, take a closer look at your tires. Can you spot any uneven wear on the tread? If so, that's at least reason enough to take your vehicle in to Moore CDJR's service center for an expert assessment.
As for how your suspension gets knocked out of alignment in the first place, it can happen in a variety of ways. Sometimes it's when you run over a pothole or bounce over a speed bump. Maybe it's when you accidentally clip a curb, or just travel regularly on badly maintained roads.
No matter how it happens, it's important to get it realigned as quickly as possible in order to prevent damage to your tires and other problems down the line.
Reasons to Get Alignment Service at Moore Chrysler Dodge Jeep RAM?
We know no one likes taking their vehicle in for service, but being proactive about it can help you avoid bigger and costlier problems that can occur when you don't get the little issues fixed in a timely manner. At our service center, you'll be amazed by how quickly our team of service pros can handle any service your car needs. You'll also love our extremely low service prices and our special offers that can make it even more affordable to stay on top of maintenance.
Car care doesn't have to be something you dread. Schedule service at Moore CDJR, and you'll discover how convenient and affordable it can be when you know where to go for all your car's maintenance and repair needs.