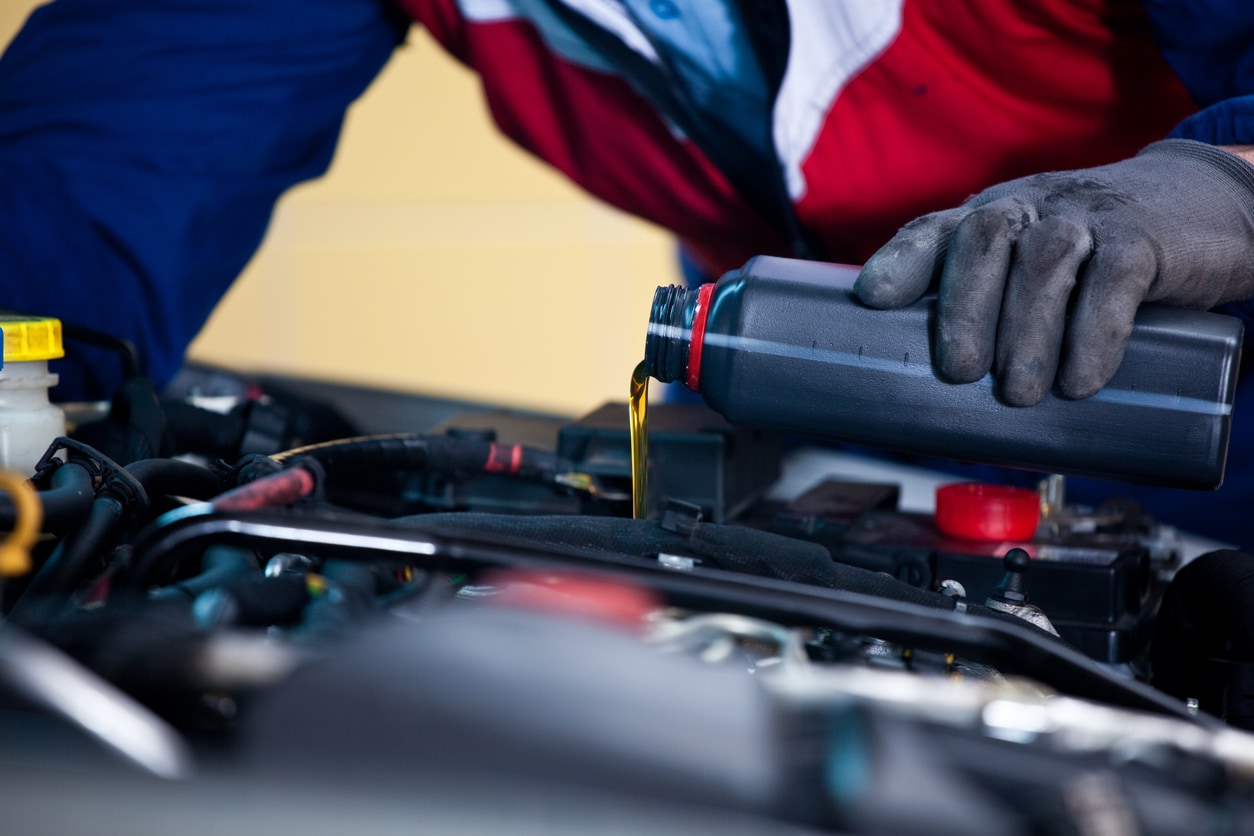 Oil Change Service Near Owensboro, KY
When you want to maximize the life and performance of your vehicle, you know that it's going to require regular maintenance and timely repairs as needed. Oil changes are the most common service your car will probably need, and fortunately, it's also one of the quickest, simplest, and easiest on the wallet.
Don't wait for your car to show you signs that it needs a fresh supply of motor oil; by the time that happens you might have already sustained engine damage. Instead, take the proactive approach and turn to Moore Chrysler Dodge Jeep RAM for regularly scheduled oil changes.
Our team of expert technicians can get your oil changed quickly while keeping an eye out for anything that might be impairing your engine's functioning or could become an issue later on. In the meantime, you'll be thrilled at how fast you're back on the road and how little you had to spend for the service.
When you're looking for a trustworthy auto service center that makes taking your car to the shop convenient and affordable - there's no better place to turn than Moore Chrysler Dodge Jeep RAM, serving Owensboro, Greenville, and Madisonville, KY.
Why Are Regular Oil Changes So Important?
Oil changes often go by the wayside, getting pushed aside and neglected to the point where drivers are risking costly problems and engine damage. Part of understanding why motor oil is so important is to understand how many ways it functions to protect your engine - which is, after all, the heart of your car.
Just a few of the critical roles that motor oil has to play:
It acts as a coolant for the engine.
It helps keep the engine clean of sludge that can build up, and traps debris and particles that can eventually damage your engine.
It lubricates your engine's components to prevent them from grinding together and causing excessive wear.
When you consider how quick, easy, and affordable an oil change is compared to engine repairs that you could end up needing if you fail to keep up with your oil changes, the choice is easy. Invest a little time and effort now for a healthy engine for many miles to come.
Schedule Oil Change Service at Moore Chrysler Dodge Jeep RAM
Whatever your automotive service needs, the service pros at our Hartford auto care facility can take care of them for you. And with our valuable coupons that can save you additional money at the time of service, you'll be amazed at how affordable it can be to take good care of your car. Schedule service with us today and get your vehicle back on track!