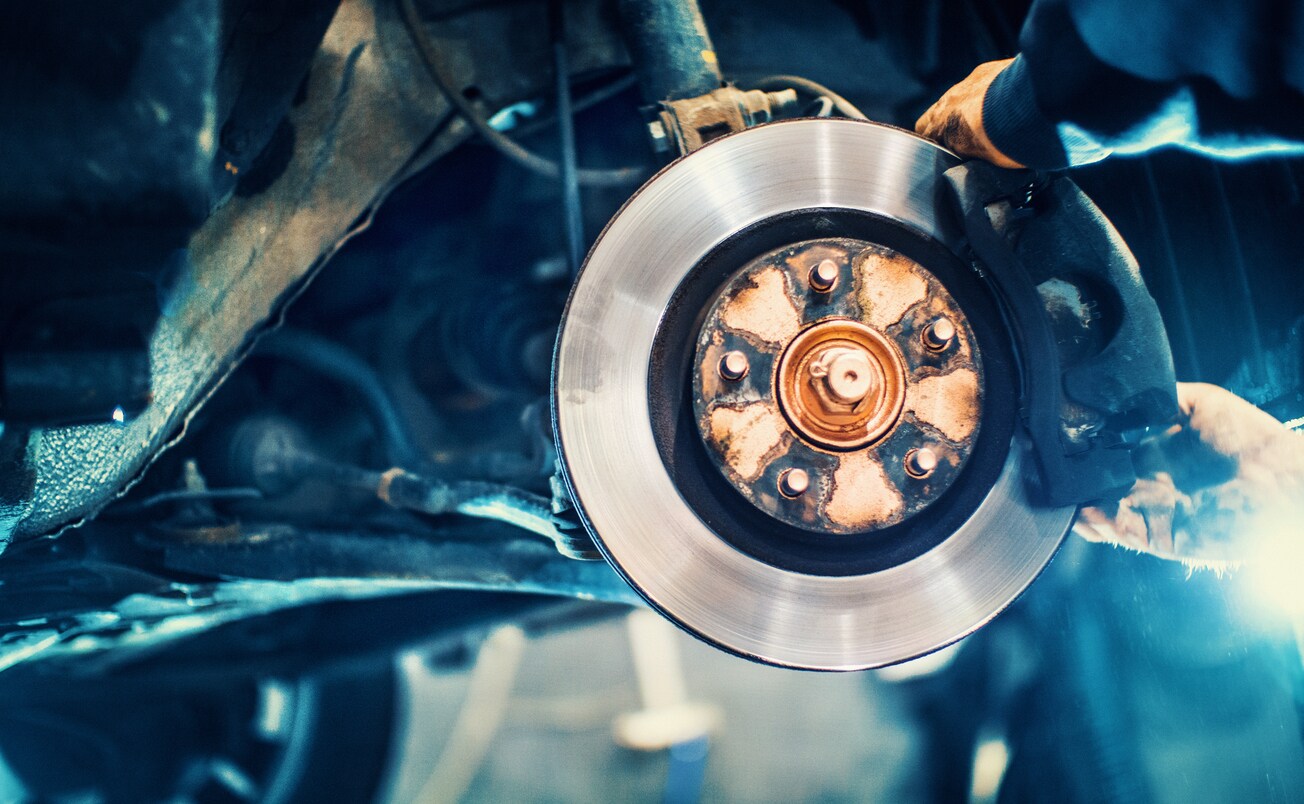 Brake Service in Hartford, KY
Your brakes are the most important safety feature in your vehicle, so you don't want to trust them to just any service center. You want the work to be performed by professional technicians who know exactly what makes your brakes work, what can prevent them from operating at their best, and what needs to be done to get them back to the top of their game. Luckily for drivers in and around Henderson, Owensboro, and Madisonville, KY, we have just the service center for you: Moore Chrysler Dodge Jeep RAM.
We can handle all of your vehicle's service needs from brakes to tires to engine work and beyond - and our service prices are extremely reasonable! So, with just one trip to our service center, you can have your vehicle inspected by our experts, diagnosed, and repaired efficiently, completely, and affordably. We prioritize our customers' safety and want to make sure that when you get back out on the road, you do so in a vehicle that doesn't just run great - it stops great, too.
The Moore commitment to providing excellent customer service is what drives every department at our dealership, including the service center. So you can count on being treated like the valued customer you are and place your trust in our technicians' assessments and recommendations.
What's more, we'll never inflate the cost or charge you for something you don't actually need. We give you the honest and straightforward information you need about the condition of your vehicle's brakes so you can be sure you're getting the excellent service you deserve.
How Do You Know If Your Brakes Need Service?
No one knows your vehicle better than you do. That's why it's important to trust your instincts. If something feels different or "off," and you can't quite put your finger on why, it's best to bring your car in and have it examined by a professional. That advice goes double for a potential brake problem. When it comes to your safety, your passengers' safety, and the safety of others on the road, it's always best to err on the side of caution.
That said, there are some common signs and symptoms often displayed by brakes that are in need of service. Pay careful attention to what your vehicle may be telling you, and listen and feel for the following symptoms:
Grinding brakes
Squealing, screeching, or squeaking brakes
Shaking or vibrating
Decreased responsiveness (it takes more effort than usual to slow and stop the vehicle)
If you detect any of these signs, schedule a service appointment at Moore Chrysler Dodge Jeep RAM and have a brake inspection. If it turns out to be nothing, then the peace of mind is well worth the small investment of time. If it turns out that you do in fact need brake service, then you've managed to avoid a potentially dangerous problem on the road.
Schedule Brake Service at Moore Chrysler Jeep Dodge RAM
We make it as quick, easy, and affordable as possible to get the service your vehicle needs to keep you safe behind the wheel. Make us your trusted service center and we'll work to keep your vehicle running well for years to come. We even offer valuable service coupons that can help you save money on top of our already affordable prices. You can schedule a service appointment online to suit your busy schedule. Then, trust our professional technicians to take care of whatever your vehicle needs and get you back on the road in no time, in a car that's as good as new.